TERMS AND CONDITIONS
Please note that when you access, browse or use this Site you accept, without qualification or limitation, the terms and conditions below.
YOUR RIGHT TO USE THE SITE AND ITS CONTENTS
This site is for your personal use only. You may not distribute, exchange, modify, sell or transmit anything you copy from this Site, including but not limited to any text, images, audio and video, for any business, commercial or public purposes. As long as you comply with the terms of these Terms & Conditions of Use, Returnjet grants you a non-exclusive, non-transferable limited right to enter and use this Site. You agree not to interrupt or attempt to interrupt the operation of this Site in any way.
Ownership
All materials on this Site, including but not limited to images, software and text (the 'Content'), are protected by copyright under UK copyright law, international conventions, and other copyright laws. You cannot use the Content, except as specified herein. You agree to follow all instructions on this Site limiting the way you may use the Content. Any unauthorised use of the Content may violate copyright laws, the laws of privacy and publicity, and civil and criminal statutes. If you download any Content from this Site, you may not remove any copyright notices or other notices that go with it.
Returnjets right to change these Terms & Conditions of Use or Content on the Site
Returnjet may add to, change or remove any part of these Terms & Conditions of Use at any time, without notice. Any changes to these Terms Conditions of Use or any terms posted on this Site apply as soon as they are posted. By continuing to use this Site after any changes are posted, you are indicating your acceptance of those changes. Returnjet may add, change, discontinue, remove or suspend any other Content posted on this Site, including features and specifications of products and/or services described or depicted on the Site, temporarily or permanently, at any time, without notice and without liability.
Indemnification
You agree to indemnify, defend and hold Returnjet and all of its directors, employees, associates, information providers (collectively, "Indemnified Parties") harmless from and against all liability and costs incurred by the Indemnified Parties in connection with any claims arising out of any breach by you of these Terms & Conditions of Use or the foregoing representations, warranties and covenants. Returnjet reserves the right, at its own expense, to assume the exclusive defence and control of any matter otherwise subject to indemnification by you and you shall not in any event settle any matter without the written consent of Returnjet.
DISCLAIMER OF WARRANTIES AND DAMAGES: LIMITATION OF LIABILITY
Your use of this site is at your own risk. This site (including all content and functions made available on or accessed through this site) is provided "as is." to the fullest extent permissible by law, with regard to the content on this site, Returnjet makes no representations or warranties of any kind whatsoever (1) for the accuracy, merchantability, fitness for a particular purpose or non-infringement of any content published on or available through the site, (2) that the server that makes this site available is free of viruses or other components that may infect, harm or cause damage to your computer equipment or any property when you access, browse, download from or otherwise use the site. Under no circumstances, including but not limited to Returnjet negligence, shall Returnjet be liable for any consequential, direct, incidental, indirect, punitive or special damages related to (a) the use of, (b) the inability to use or (c) errors or omissions in the contents and functions of this site, even if Returnjet or an authorised representative thereof has been advised of the possibility of such damages.
General Provisions
These Terms & Conditions of Use and any additional terms posted on this Site together constitute the entire agreement between Returnjet and you with respect to your use of this Site. Any cause of action you may have with respect to your use of the Site must be commenced within one (1) year after the claim of action arises. If for any reason a court of competent jurisdiction finds any provision of the Terms & Conditions of Use, or portion thereof, to be unenforceable, that provision shall be enforced to the maximum extent permissible so as to effect the intent of this agreement, and the remainder of these Terms & Conditions of Use shall continue in full force and effect. These Terms & conditions of Use shall be governed by and construed in accordance with the laws of the United Kingdom.
PRIVACY POLICY
Returnjet Limited ("We") are committed to protecting and respecting your privacy.
This policy (together with our terms of use https://returnjet.com/terms-and-conditions and any other documents referred to on it) sets out the basis on which any personal data we collect from you, or that you provide to us, will be processed by us. Please read the following carefully to understand our views and practices regarding your personal data and how we will treat it.
In compliance with this Policy, any and all data protection related laws and regulations that are applicable to Returnjet (including without limitation, Regulation (EU) 2016/679 of the European Parliament and of the Council ("GDPR").
1. Information we collect about you
The personal information we collect about you includes contact information such as email address and telephone numbers.
This information may come from the following instances:
– when you have signed up for a Broker or Operator account on the Returnjet platform and freely provided your personal information to us- when we have engaged with you over the telephone in connection with an enquiry and you have freely provided your personal information to us
– your interactions with us at live events such as exhibition attendance or industry networking events
– marketing lists we've bought or rented from third parties, which contain the consent of listed individuals (including you) to receive marketing materials from us
2. Using your information
In line with the new GDPR legislation we are permitted to use your personal data where there is either a 'consent or 'legitimate interest' basis for doing so. The examples below provide clearer detail around these two types of use cases:
Consent
By signing up for a free customer Returnjet account (Broker and/or Operator) or by contracting with us for a subscription based or other customer package (e.g. Advertising Contracts) youare 'opting-in' to receiving business appropriate communications from us that enable us to perform the tasks required to provide the service
Legitimate Interest
– to enable us to create bespoke communications for you based on your location, areas of operation and user activity on our platform so that we can build a user profile of you and therefore create more targeted and relevant communications
– evaluating and improving our products and services
– notifying you about changes to our service offering
– inviting you to take part in relevant surveys and to invite feedback about your customer experience with the Returnjet platform
– answering any customer concerns or complaints in a timely manner
3. Sharing your information
We may share your information with the following third parties so that we can use your information for the purposes described above.
– Third party e-marketing platforms who we contract with to send targeted messages to you.
We won't disclose customer information to other Returnjet customers other than for the necessary purposes of allowing a charter search and/or charter booking to be completed. However, you are able to access and amend your settings with regards this through your client dashboard.
4. Overseas Transfers
As a global platform we transfer data between many countries both within and outside of the EEA. However as your personal data is not shared with other organisation outside the EU unless specifically relating to an enquiry placed by yourself, or with your permission for personal data to be visible the sharing of data overseas is fully managed by yourself.
5. Retaining your information
We retain the personal information we hold on you for as long as you have an open Returnjet user account, or as such time as you ask us to delete it. Once your account becomes inactive, and if you have not expressly requested we delete your data, we will retain it for a period of 3 years in order that your account lies in a dormant state but can be reactivated by you within that period if required to do so.
6. Your rights
Right to be provided with certain information
We must provide you with certain information at the time we collect your personal information, including how we use it and the legal basis for doing so, who we share it with, how long we intend to keep it, where we got the information from and your rights in relation to it. You find this information in this Privacy Policy. As and when the Policy is updated we shall inform you of the specific changes in a timely manner.
Right to access your information
We must provide you with a copy of your information unless providing some or all of it would adversely affect the rights and freedoms of others, or the law allows us not to comply with your request. You can access your personal information by emailing us at admin@returnjet.com or by calling us on +44 333 200 500. It is our intention to provide this information to you within 30 days of your request.
Right to correction
You can ask us to correct any information that you believe to be inaccurate. We'll update your information as soon as we can. In addition, depending on your account type you are able to access your client dashboard and amend your personal details yourself.
Right to erasure
You can ask us to erase your personal information:
– if you don't believe it is necessary for us to hold your information;
– if you don't feel that there are any legitimate grounds for us to be processing it
– if you think we are using your personal data in an unlawful way
– if you believe that we should delete the personal information we hold about you for legal reasons
Right to restrict processing
You can ask us to stop using your personal information:
– if you think it's inaccurate;
– if you think it's illegal for us to use it;
– if you've told us we don't have a legitimate reason for using it and we're considering your request.
Notification obligation
You can ask us to notify everyone to whom we've given your personal information whenever we amend, delete or agree to restrict our use of it.
Right to data portability
If we're using your information on the basis of your consent or because we need it to carry out our contractual obligations to you, you can ask us to give you your personal information in a structured, commonly used and machine-readable format or have it transmitted to another data controller.
Right to object
We may use your personal information to further our legitimate interests; e.g. we may use information about you to improve our marketing messages because we have a legitimate interest in making sure our customers know about new products which could be of benefit to them. We'll always give you a right to object whenever we intend to use your personal information for our legitimate interests.
How to stop receiving marketing messages
If you no longer wish to receive marketing e-messages from our team you can simply use the unsubscribe feature at the bottom of each email. This will automatically update your records in the software platform that we use. Alternatively email admin@returnjet.com and a member of our team will update your records and settings accordingly.
7. Making a complaint
If you're unhappy with how we've handled your information you can contact our Data Controller by emailing admin@returnjet.com.
8. Keeping your information safe
We take your privacy seriously and take every reasonable measure to keep your information secure. We monitor our systems 24/7 and continually work to improve the security of your personal information and our systems.
While we use all reasonable efforts to safeguard your personal information, you should be aware that the use of the internet is not entirely secure and we can't guarantee the security or integrity of any personal information that is transferred from you or to you via the internet.
9. Cookies
We use first-party cookies in order to track visitor interactions and generate custom reporting via Google Analytics. Cookies are text files sent between the users computer and a website which contains information about your visit. You have the option to refuse cookies by accessing privacy settings within your browser.
10. About Returnjet
Returnjet Limited is a company incorporated in England & Wales under company registration number 08226519; Phone +44 (0)333 200 5800.
11. Changes to this Privacy Policy
We'll regularly review this Privacy Policy. If we make any changes, we'll post the updated policy on this page. This Privacy Policy was lasted updated on 2 February 2022.
INFORMATION ABOUT OUR USE OF COOKIES
Our website uses cookies to distinguish you from other users of our website. This helps us to provide you with a good experience when you browse our website and also allows us to improve our site.
A cookie is a small file of letters and numbers that we store on your browser or the hard drive of your computer if you agree. Cookies contain information that is transferred to your computer's hard drive.
The cookies we use are "analytical" cookies. They allow us to recognise and count the number of visitors and to see how visitors move around the site when they are using it. This helps us to improve the way our website works, for example, by ensuring that users are finding what they are looking for easily. You can find more information about the individual cookies we use and the purposes for which we use them in the table below:
We use two types of cookies: session and persistent cookies. These cookies are essential for our site to enables us to:
Estimate our audience size and usage pattern.
Store information about your preferences, and so allow us to customise our site and to provide you with offers that are targeted at your individual interests.
Speed up your searches.
Recognise you when you return to our site.
Allow you to use our site in a way that makes your browsing experience more convenient, for example, by allowing you to store items in an electronic shopping basket between visits. If you register with us or complete our online forms, we will use cookies to remember your details during your current visit, and any future visits provided the cookie was not deleted in the interim.
Please note that our advertisers may also use cookies, over which we have no control.
You block cookies by activating the setting on your browser that allows you to refuse the setting of all or some cookies. However, if you use your browser settings to block all cookies (including essential cookies) you may not be able to access all or parts of our site.
Except for essential cookies, all cookies will expire after 2 hours.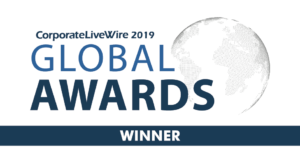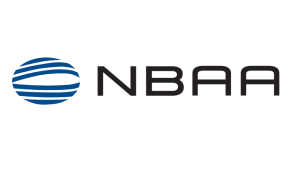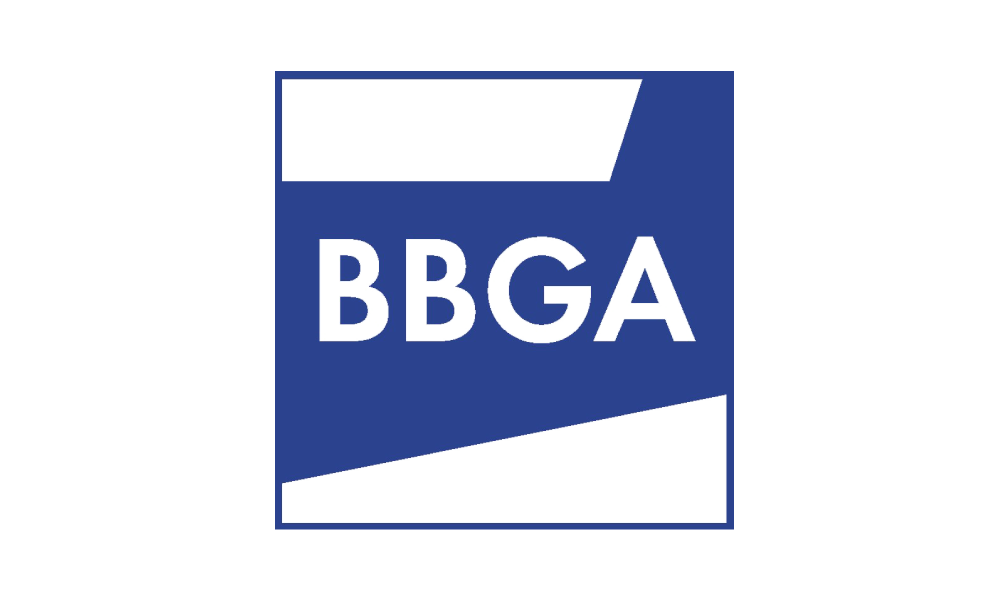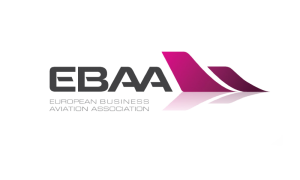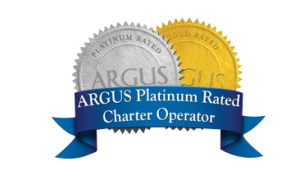 ---
© 2023 Returnjet.com, All rights reserved